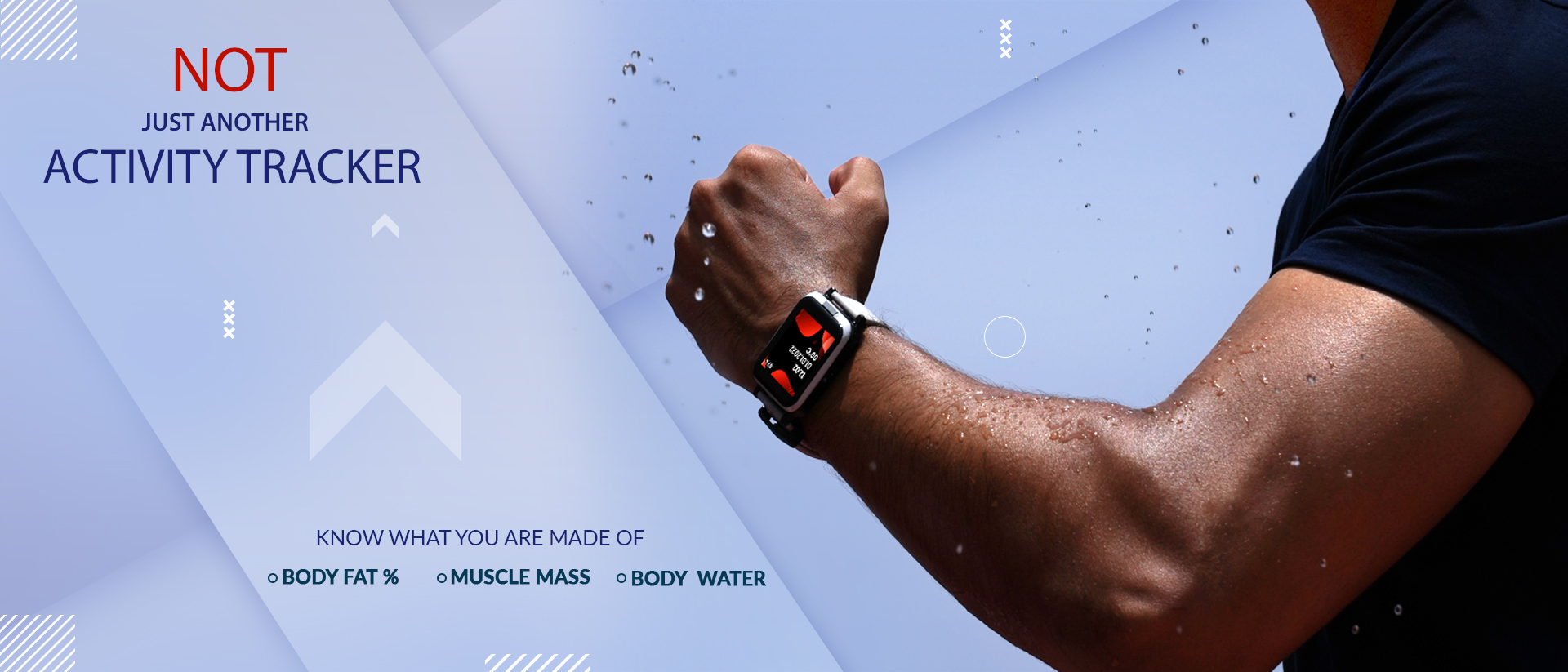 Inbioz Watch
Deeper understanding of human body
InBioz watch can measure different body compositions like body fat%, muscle mass, protein, body water and monitor skin hydration, heart rate and body temperature.
Personalized Fitness Monitoring
InBioz watch will guide you to get your desired fitness level by suggesting how much fat you need to lose or how much muscle you need to gain based on your body compositions.
Activity Tracking
InBioz watch can estimate calorie burn for different activities based on your body type.

Body Fat %
InBioz watch can estimate upper body and full body fat% based on BIA technology.
Muscle Mass
Measuring muscle mass and fat free mass based on BIA technology.

Body Protien
InBioz watch can estimate body protein.
Body Water
Measuring total body water as well as intra and extra cellular fluid based on BIA technology.

ECG Heart Rate
Continuous monitoring of ECG based heart rate.
Skin Hydration
Continuous monitoring of skin hydration.
Body Temperature
Continuous monitoring of body temperature.
A healthy body composition increases longevity, reduces risk of several diseases and improves self esteem.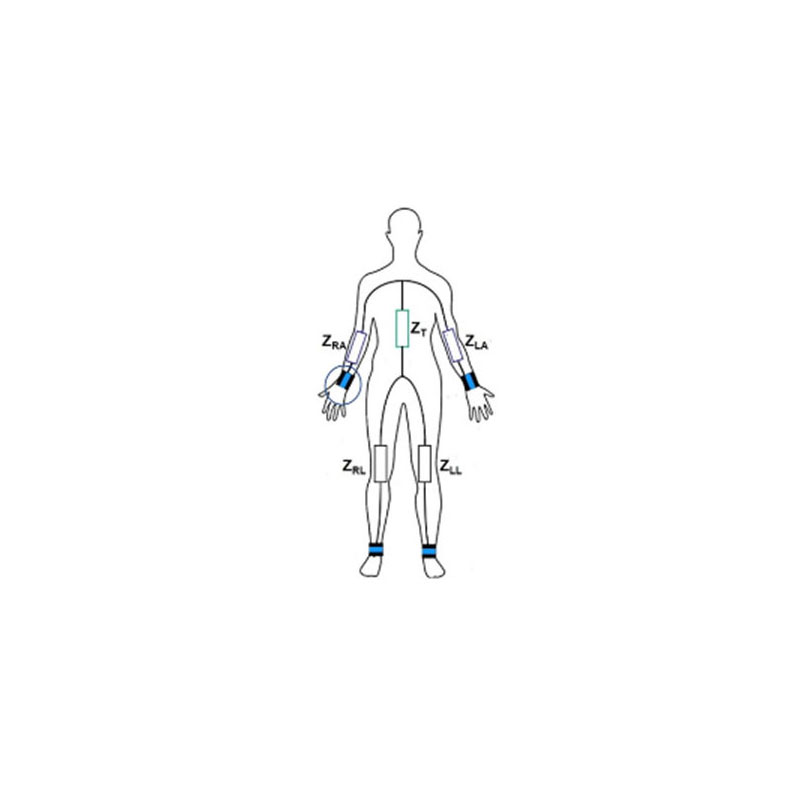 CALIBRATION AGAINST GOLD STANDARD DEVICE
Bio impedance based InBioz wearable will motivate people to stay fit and healthy.
I am Dr (PROF) Georgi Abraham, a practicing nephrologist for past 42 years . The new innovation by Inbioz is a game changer in nutrition assessment using wearable device.